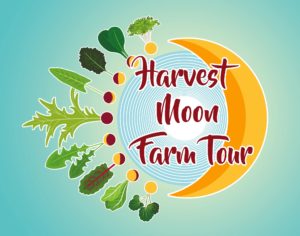 Wondering what it takes to produce and sell food on the Kenai Peninsula?  Join us
Saturday, Sept. 8 to tour three local farms that have met the challenge in unique ways. Meet the farmers and hear their stories: how their farms evolved, lessons learned along the way and why they are passionate about what they do.  Taste a variety of Alaska Grown wines to complete the tour. This tour, sponsored by Kenai Soil & Water Conservation District and Kenai Local Food Connection, in collaboration with Alaska Farm Tours, is the special kick-off event for Harvest Moon Local Food Week, Sept. 8 – 15, 2018. 

Tickets: $50, include a wine tasting at Alaska Berries.  TICKETS ON SALE NOW
See the full schedule of Harvest Moon events at www.KenaiLocalFood.org.