2017 Board of Supervisors
Chair – Steve Albers, Kenai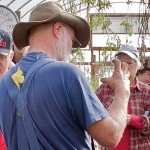 Steve is a third generation California farmer who came to Alaska on a canoe trip in 1987 and never left.  He and his wife, Linda Price-Albers, market a wide variety of organically-grown greens, vegetables, eggs and animal fiber from their farm, Dandelion Acres. Steve joined the District board in 2011 to help build a community of successful farmers.
Vice Chair – Larry Marsh, Kasilof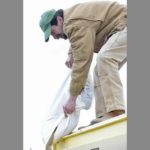 A retired Fish and Game biologist, Larry raises hay and horses in Kasilof.  Larry and his wife, Carol, also volunteer as inspectors in the District's Certified Weed-Free Forage program. Larry served on the District board from 2011 to 2014 and returned in 2016.  Larry:  "I'm serving on the District board because I believe in Alaska and the future of agriculture in Alaska.  The work of the District provides an opportunity to support the efforts of Kenai Peninsula farmers to grow wholesome, locally produced food in a sustainable manner."
Treasurer – Bonnie Miller, Nikiski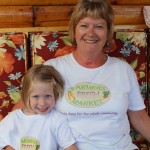 Bonnie and her husband, Fred, moved to their property in Nikiski in 1984, and they have been growing and enjoying flowers and vegetables ever since. She helped form the Farmers Fresh Market and has a floral design business, Kipling's Garden.  Bonnie strives to be an advocate for those who face daily challenges in health, safety and well-being, and supports self-determination for people who cope with many of life's difficult issues. The actions of her life are meant to strengthen the community and encourage others. Three times a month she drives the Kenai Peninsula Food Bank's Mobile Pantry van delivering food to distribution sites throughout the Kenai Central Peninsula. Bonnie joined the District board in 2015.
Secretary – Lou Heite, Nikiski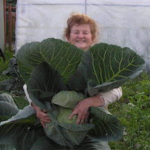 Lou and her husband, Steve Dahl, are the loving owners of Eagle Glade Farm in Nikiski where they specialize in growing culinary herbs, garlic, onions and potatoes. Lou has served on the District board since 2014.  Lou: "I serve on the board because I really believe in the mission of the Soil and Water Conservation District: keeping our resources healthy and promoting the best and most sustainable use of our soil and our water. Besides, it's fun!"
Staff
District Manager– Heidi Chay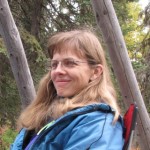 "To thrive here over the long-term, I believe the people of the Kenai Peninsula need sustainable agriculture, founded on the stewardship of soil, air and water. For this area to fully realize its agricultural potential, we have to work on both sides — our ability to produce sustainably and also our desire and willingness to consume local products."
Heidi worked professionally as a mediator, group facilitator and radio journalist before joining the District staff in June, 2011. She compiled the first Central Peninsula Local Foods Directory earlier that year. Heidi has fished with her extended family on a Cook Inlet setnet site since 1987.
Our NRCS Partners – 
Meg Mueller is the District Conservationist in the USDA-Natural Resources Conservation Service Kenai Field Office.  USDA-NRCS has been a partner in conservation with local SWCD's since the 1930's Dust Bowl days, beginning as the Soil Erosion Service.  For more information on the history of SWCDs and the federal partner please read The Worst Hard Time, by Timothy Egan.  Meg has worked with NRCS since 1998.  USDA-NRCS Kenai and Anchorage Field Offices, 110 Trading Bay Drive, Suite 160, Kenai, AK 99611, 907-283-USDA (8732) x100